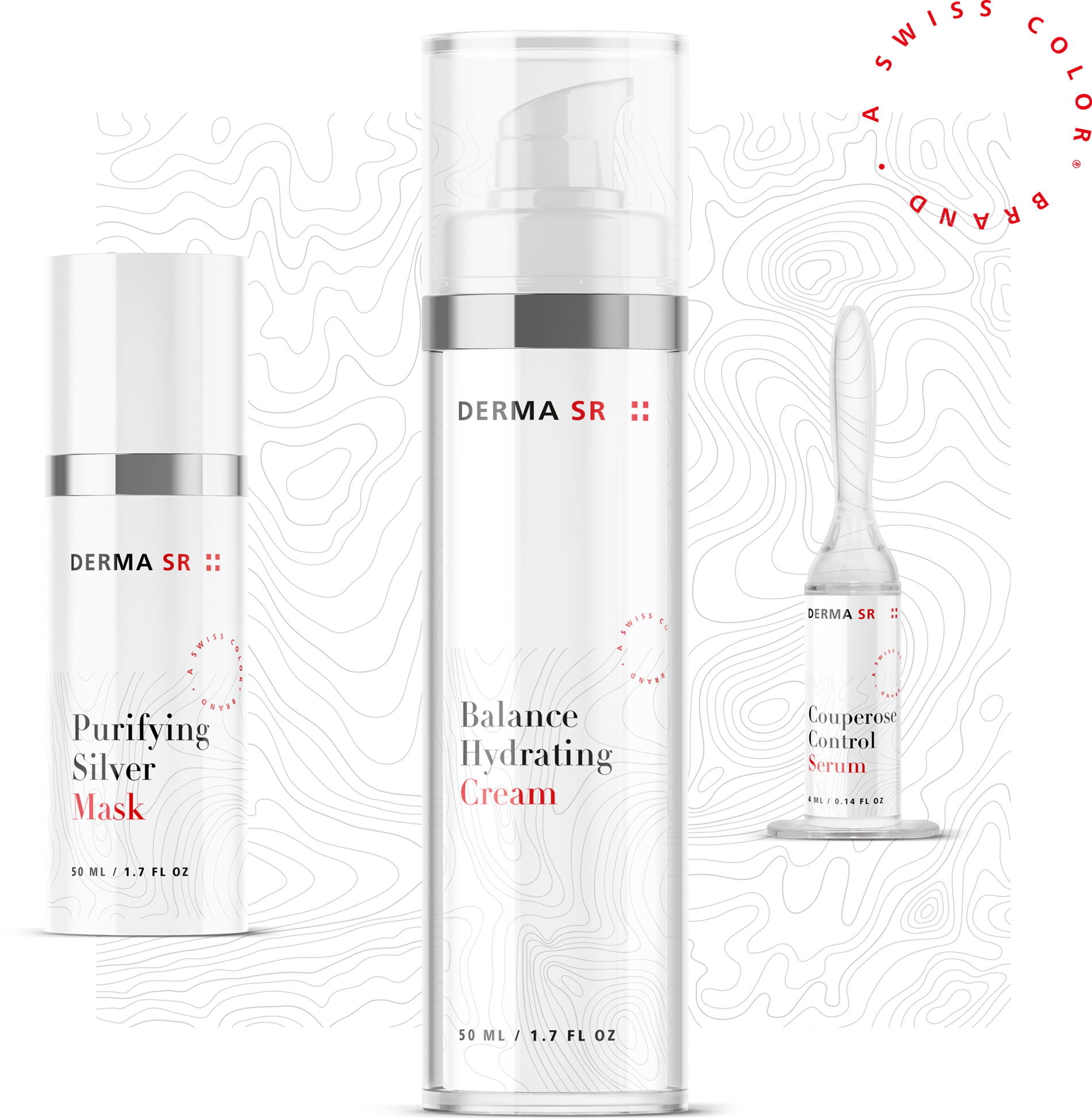 Derma SR Products
Swiss Color has engineered the perfect line of products for our new and highly efficient method to regenerate and rejuvenate your skin.
Derma SR Cosmeceutical products revolutionize the cosmetic industry of the 21st century. The professional product line is based on many years of experience, offering successful and variable treatment options in professional cosmetics. With Derma SR you are one step ahead: All products consist of specially balanced ingredients that improve the condition of the skin during specific treatments. Immediate effectiveness is shown by good tolerance and noticeably velvety soft skin.
PROFESSIONAL CARE
Perfectly balanced ingredients such as high-quality hyaluronic acid combinations always guarantee first-class treatments and satisfied customers as a result. Experience immediate effectiveness and noticeably velvety smooth as well as even skin on your customers after the treatments.