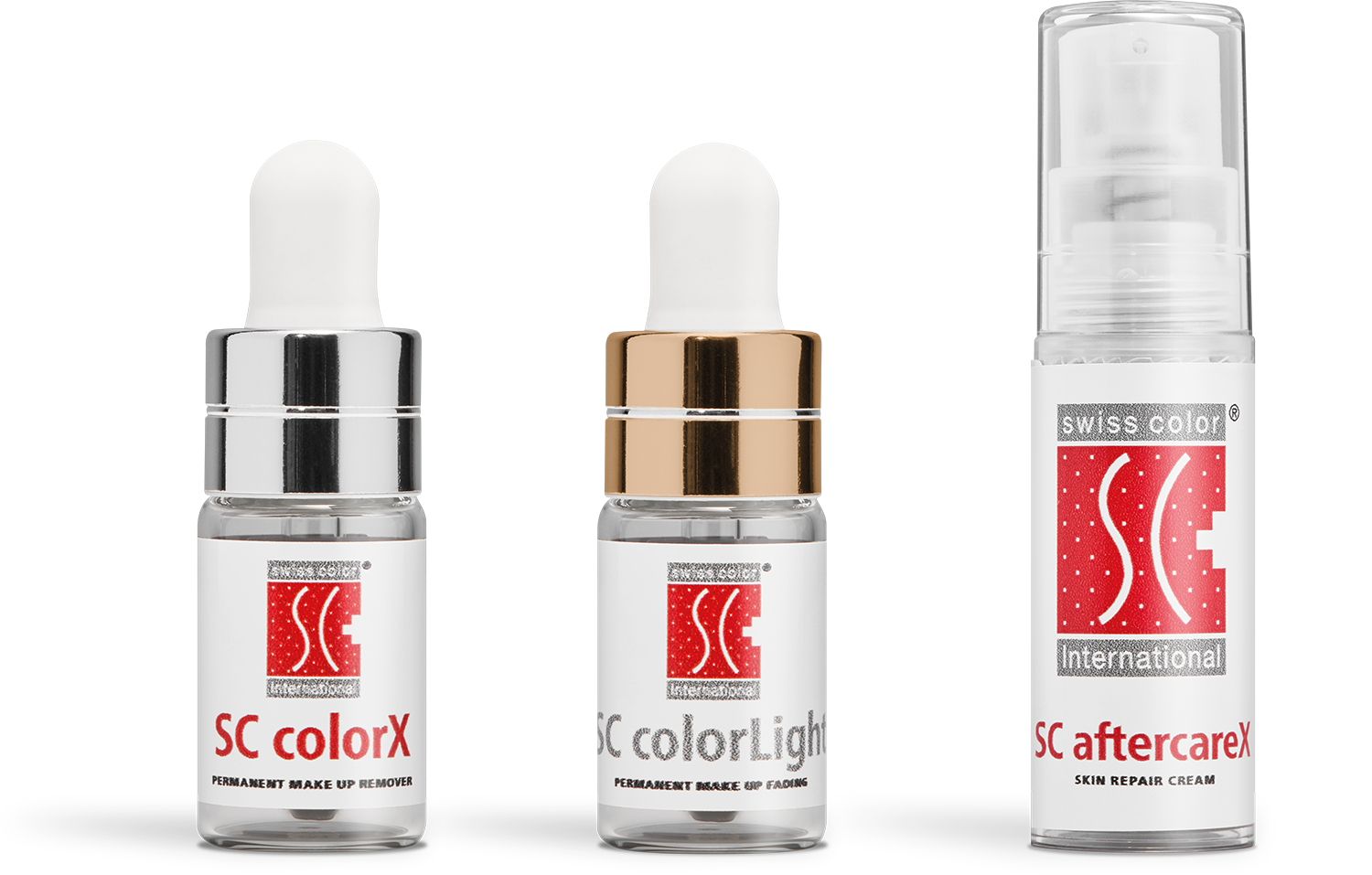 SC PMU Removal
Laser-free correction made possible with this line of Swiss Color® products. Permanently brighten or fully remove unpleasant pigmentation results.
What if a Permanent make up or Microblading treatment leads to unpleasant results, if the eyebrow shape is not as desired or the color has been chosen wrongly? With our products SC colorX and SC colorLight based on lactic acid, pigmented eyebrows, which can't be corrected anymore, can be removed or brightened permanently without a laser. The treatment with SC colorX or SC colorLight requires the use of Swiss Liner devices. With SC colorX up to 100% of the pigments can be dissolved. By contrast, SC colorLight has a lightening effect due to the lower-dosed, patented lactic acid, which can be used for corrective work on very dark eyebrows.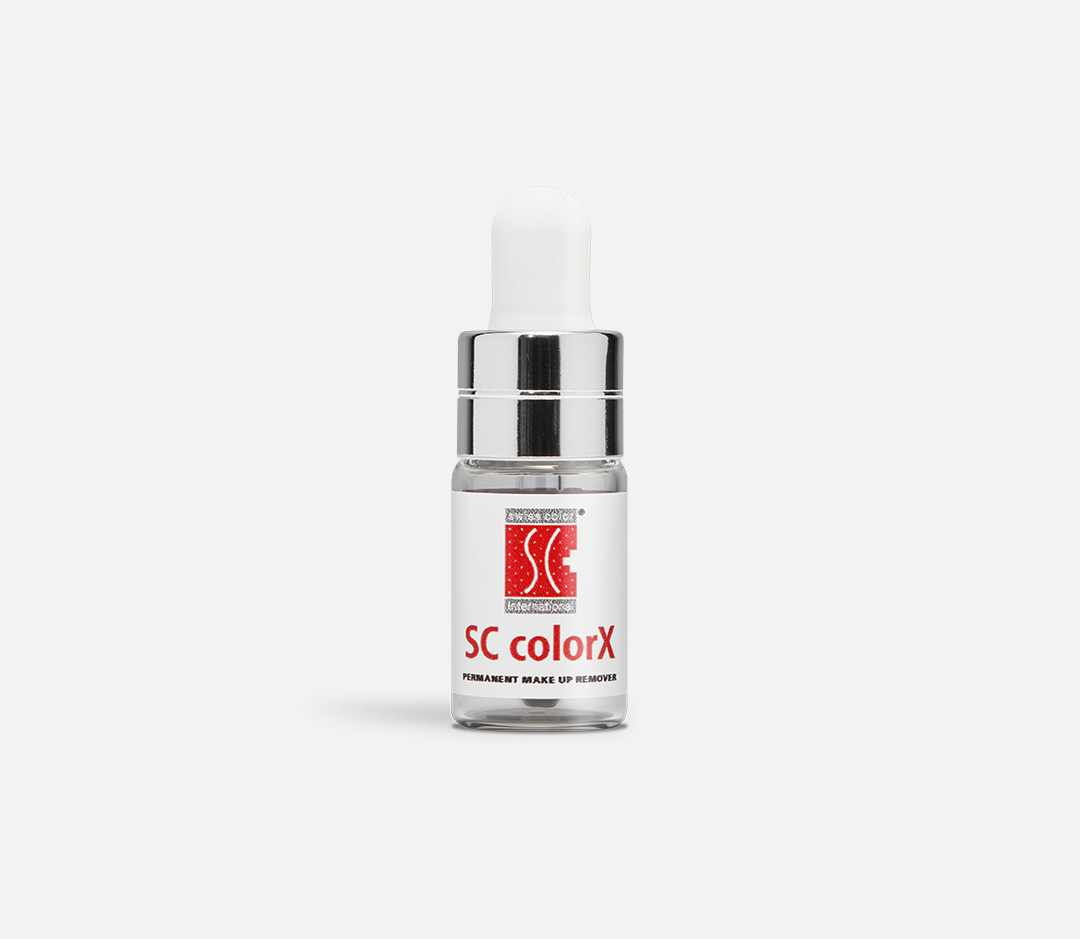 SC colorX
Our Permanent make up and Microblading removal product is based on patented lactic acid, which can remove unwanted pigments in the area of the eyebrows. By application in small area dots, the risk of scarring can be reduced to a minimum.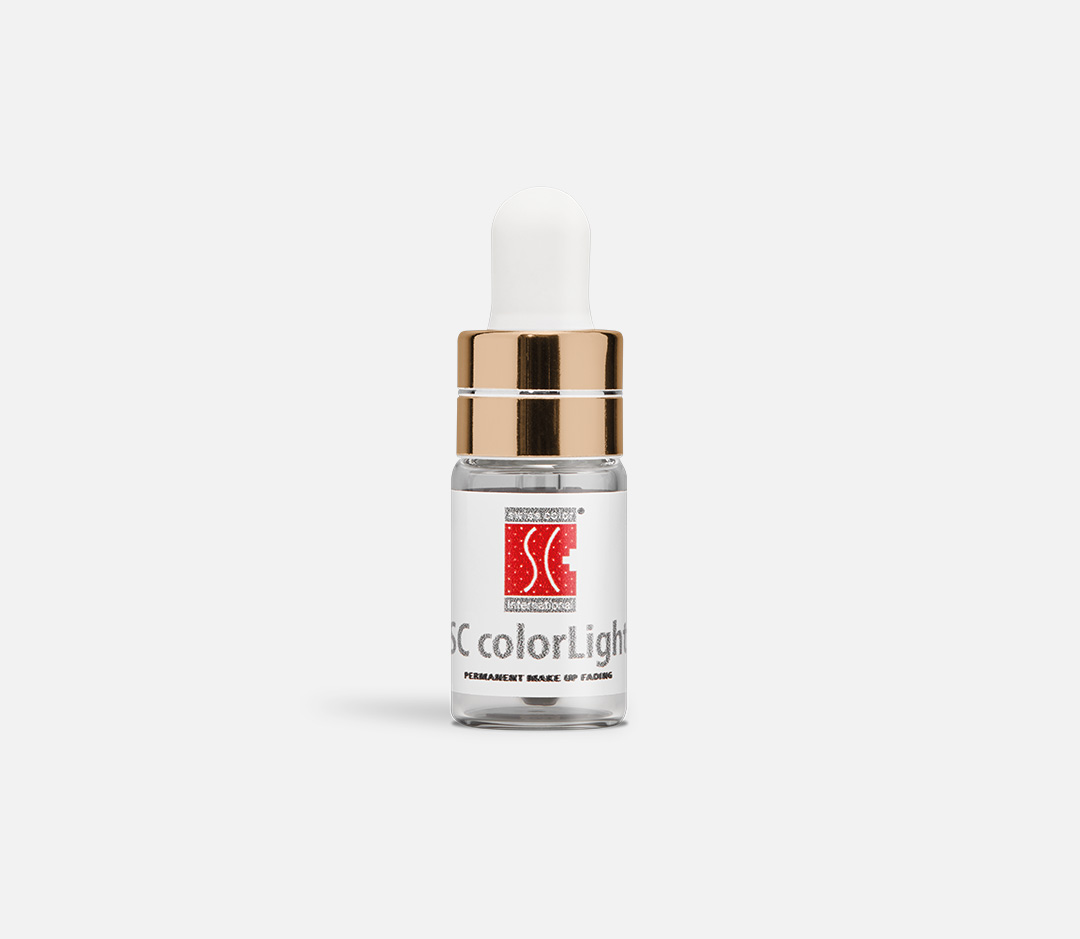 SC colorLight
The removal fading product SC colorLight is based on low-concentrate, patented lactic acid. It causes the pigments in the area of the eyebrows to lighten, allowing for a new, natural pigmentation. Fine, small-scale work significantly minimizes the risk of scarring.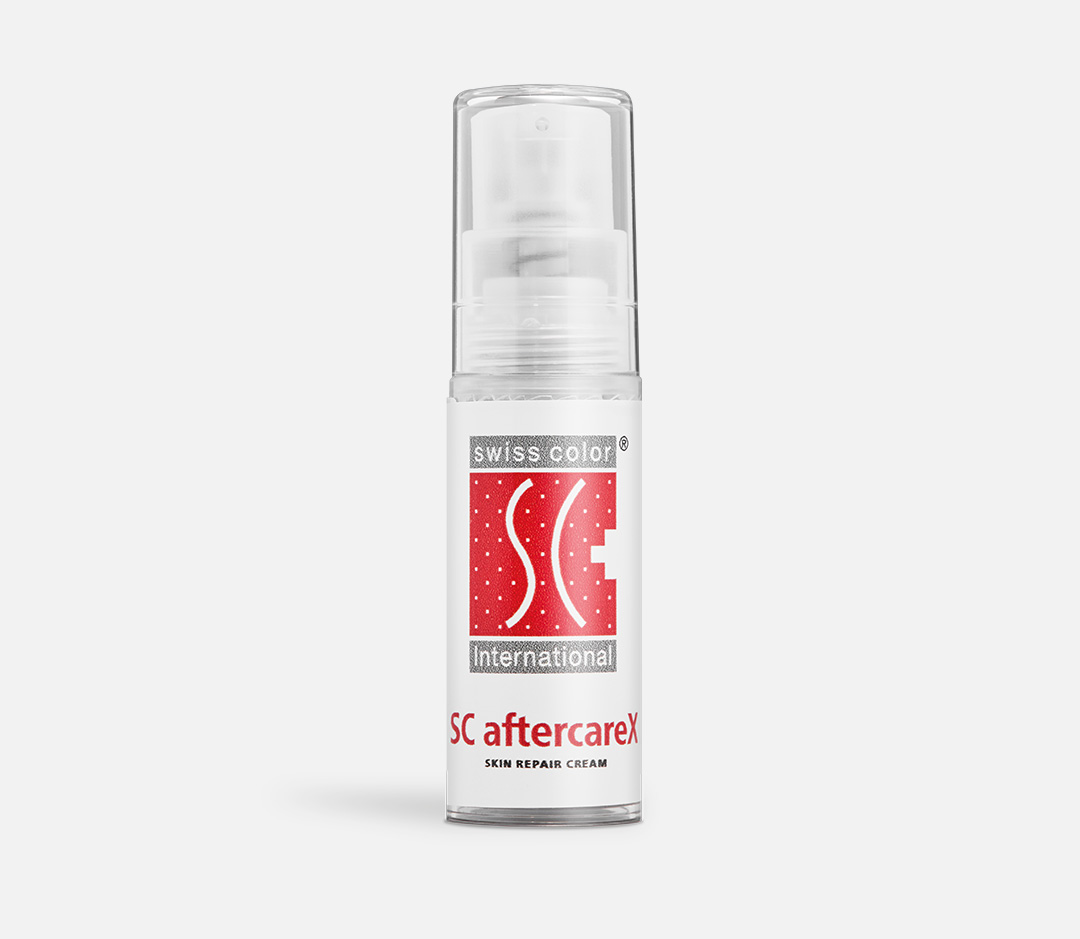 SC aftercareX
Due to its rich ingredients, the SC aftercareX cream has a regenerating and disinfecting effect. Through the paraben free recipe, it brings irritated skin back into balance.
Removal of a small area of epidermis with the use of Swiss Color® hygiene cartridges

Application of the appropriate solution to the prepared skin area

Gently rub the liquid into the skin, using a Microbrush® to start the acid reaction

Dissolved pigments are transported to the skin surface and bound in micro-scab

Application of aftercareX as soon as micro-scab falls off

expert

SWISS COLOR® EXPERT TIP

Stop the acid reaction.
SC trainer Jenni Määttä recommends the pH Balancer for the SC colorX & SC colorLight treatment. Once the desired treatment result is achieved by the removal fluid, carefully apply the pH Balancer with a clean applicator stick on the treated area to stop the acid reaction of the treatment liquid while Panthenol calms the skin.
Jenni Määttä
SC Trainer
FINLAND
★★★★★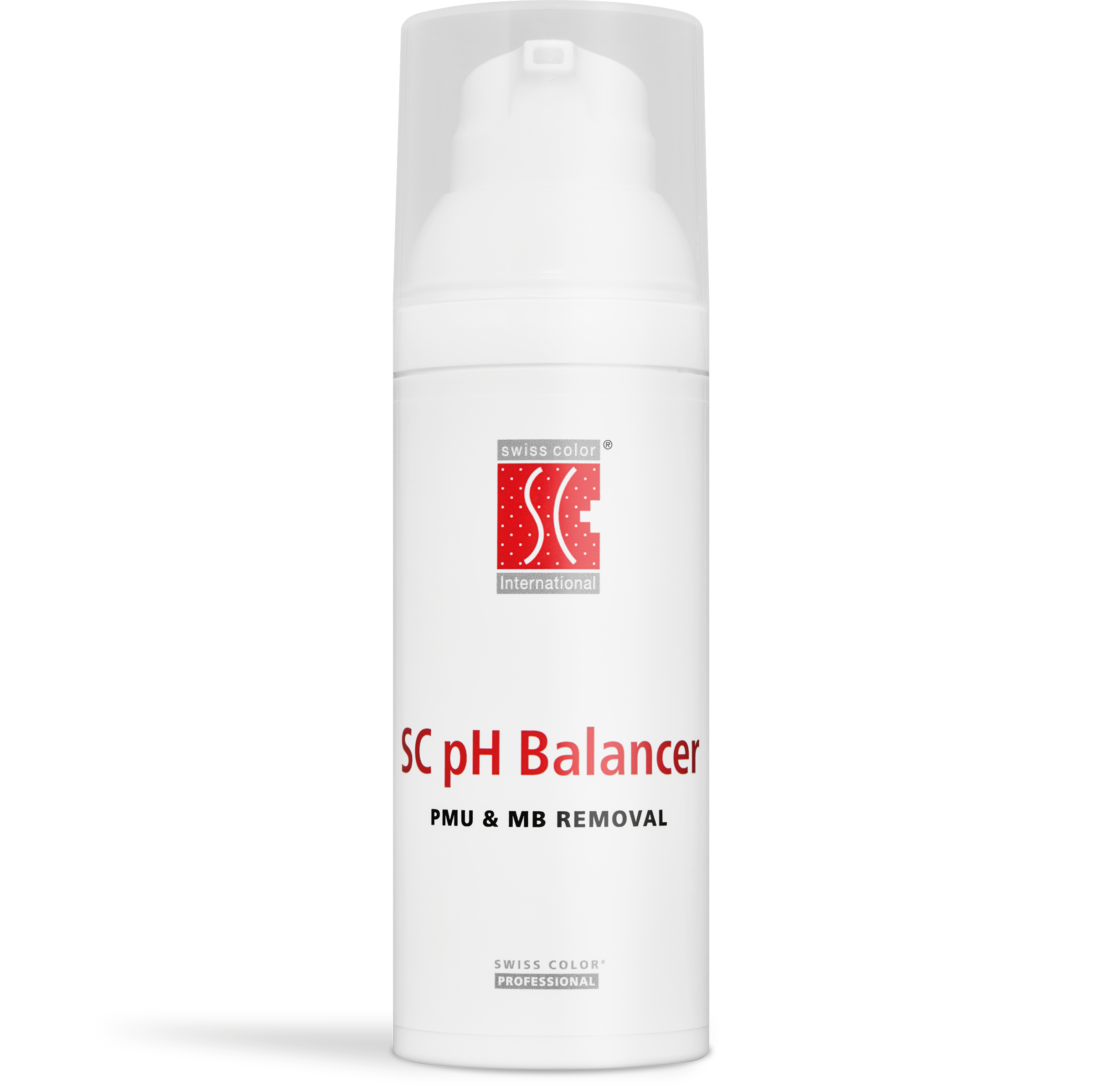 A worldwide network of reliable partners ensures the best possible availability of our products and services in your country.