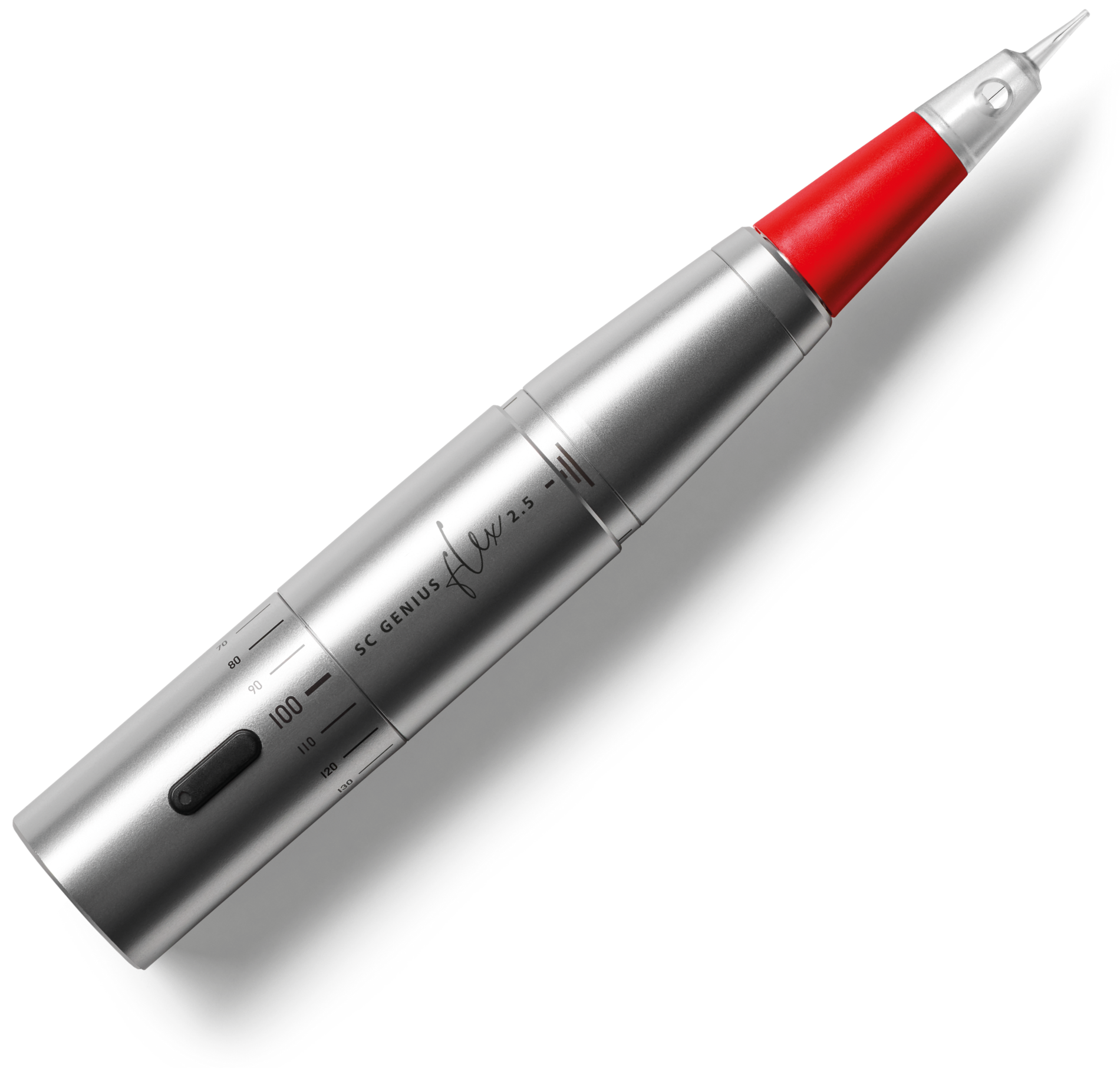 SC Genius
FLEX 2.5
Wireless and usable without a control unit. For complete flexibility.
The SC Genius FLEX 2.5: For full freedom of movement and focus on your craft, in all PMU applications.
Two batteries allow 4 hours of non-stop top performance. Exchange of battery or connection cap in two clicks via convenient magnetic coupling. With 2.5 mm stroke strength, the pigment is worked into the skin precisely and powerfully. To extend working time, the handpiece is compatible with Swiss Liner control units: Simply remove the battery, connect the cap and enjoy a further weight saving of 24 g.
Available with a wide range of modules!
Flexible, with cable or without

60-150 needle stitches per second, adjustable in steps of 10 on the device

Optimal for strong lines, eyeliner, powder shading and paramedical

Needle length individually adjustable

2 years warranty

SC GENIUS FLEX 2.5
SWISS LINER ADVANCED
SWISS LINER SMART
Working frequency
60 - 150 penetrations/sec
50 - 150 penetrations/sec
70 - 150 penetrations/sec
Handpiece
Genius
Genius/Classic/Derma SR
Genius/Classic/Derma SR
Weight
85.9 g (machine only)
127.4 g (with battery)
103.2 g (with connection cap)
900 g
350 g
Field of application
All PMU treatments
All PMU and Derma SR treatments
All PMU and Derma SR treatments
A worldwide network of highly reliable business partners allows for the best availability of our products and services in your country.